Key Takeaways
Expertise: High-level expertise in landscape design and construction.

Services: Comprehensive services including driveways, patios, and garden design.

Local Focus: Specialising in Dublin area landscapes.

Contact: Easy access to professional consultations.
Dublin, known for its rich history and vibrant culture, is also home to some of the most creative and skilled landscape designers in Ireland. Among them, Peninsula Stone Ltd stands out as a beacon of excellence. Established in 2010 and led by the visionary Jonathan Cooke, Peninsula Stone has completed over 300 garden and driveway transformations, reflecting their deep understanding of design and craftsmanship.
The Harmony of Functionality and Aesthetics
Landscape design is more than just arranging plants and stones; it's about creating a harmony between functionality and aesthetics. The designers at Peninsula Stone masterfully blend these elements, ensuring each project is not only visually pleasing but also practical and sustainable. Specialising in everything from the construction of driveways, patios, paths, to the creation of intricate garden designs, they bring a touch of sophistication to every Dublin address they work on.
Comprehensive Landscape Services
Driveways: Combining durability with style.

Patios and Paths: Crafting inviting outdoor living spaces.

Garden Design: Tailoring unique green spaces.
The focus on contemporary design and high-quality materials is evident in each project undertaken by Peninsula Stone. They ensure that every landscape design is a reflection of the client's personality and the natural beauty of Dublin's environment. Discover more about their garden design services.
The Peninsula Stone Approach
The approach of Peninsula Stone to landscape design is holistic. They consider every aspect of the space, from soil type to the microclimate of the area, ensuring that the designs are not only beautiful but also in harmony with the local Dublin ecosystem. This attention to detail has earned them a coveted 5-star satisfaction rating on Google, a testament to their commitment to excellence and customer satisfaction.
Why Choose Peninsula Stone for Your Dublin Landscape?
Expertise in Local Landscaping: In-depth understanding of Dublin's climate and soil.

Customised Design Solutions: Tailored to meet individual needs and preferences.

High-Quality Materials: Ensuring durability and aesthetic appeal.

Sustainable Practices: Focused on eco-friendly and long-lasting designs.
For those looking to transform their outdoor spaces into a piece of art, Peninsula Stone is the go-to expert in Dublin. Their team is ready to guide you through every step, from initial concept to final construction, ensuring a seamless and satisfying experience.
Need professional advice or wish to start your landscape project in Dublin? Contact Peninsula Stone today for a consultation and bring your vision to life.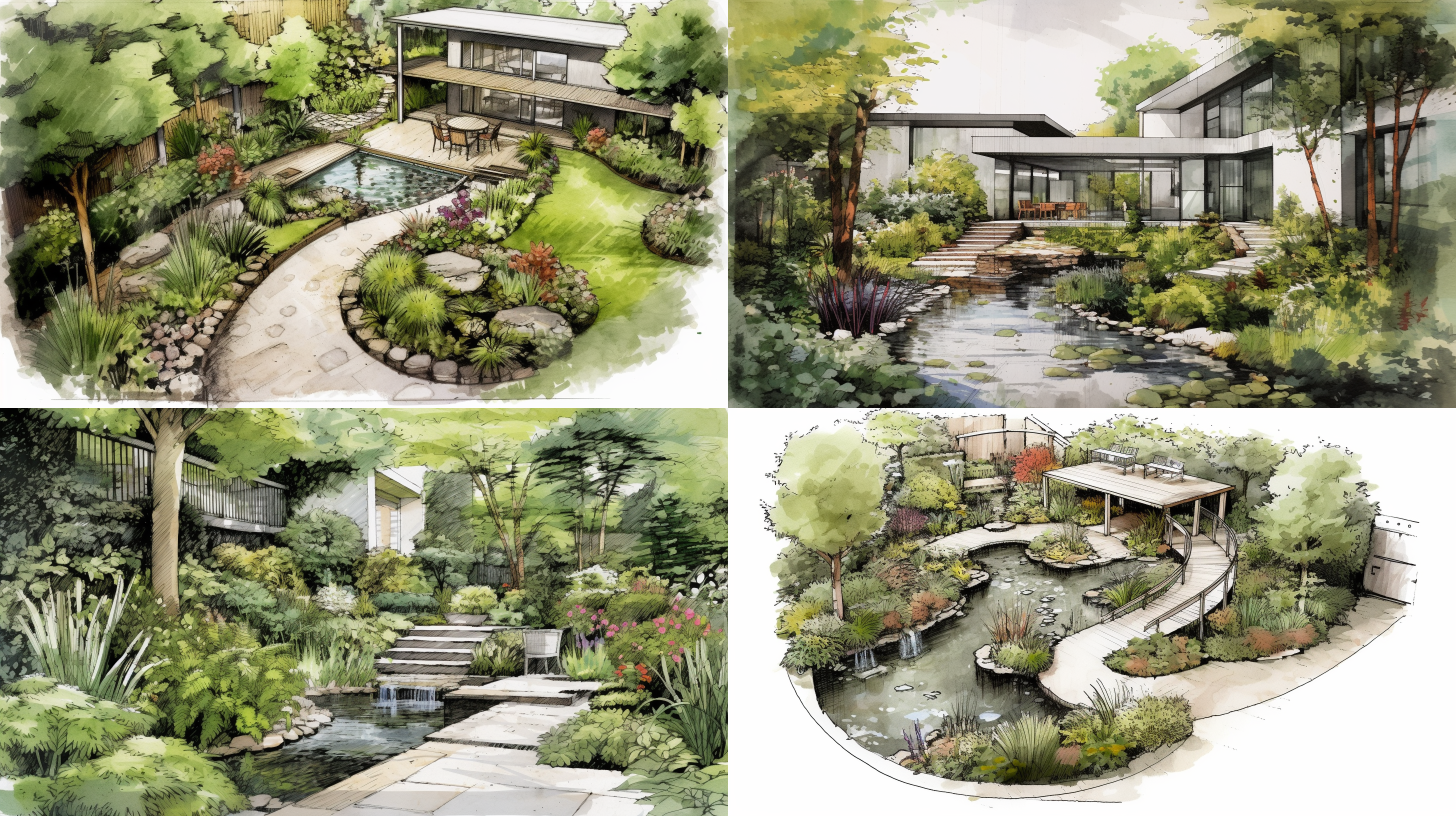 The Significance of Professional Landscape Design in Dublin
Landscape design is more than just a service; it's an art that enhances the quality of life and the value of properties. In Dublin, where each area has its unique charm, professional landscape designers like Peninsula Stone play a crucial role in elevating the beauty and functionality of outdoor spaces. They understand the importance of creating designs that resonate with the city's cultural heritage while embracing modern aesthetics.
Transforming Spaces into Experiences
Cultural Integration: Designs that reflect Dublin's rich heritage.

Modern Touch: Incorporating contemporary elements for a fresh look.

Personalised Spaces: Creating areas that reflect individual styles and preferences.
The Impact of Landscape Design on Property Value
Curb Appeal: Enhances the first impression of a property.

Functional Outdoor Spaces: Increases the usability of the garden or patio.

Environmental Benefits: Contributes to a healthier, greener Dublin.
A well-designed landscape not only adds beauty to a property but also significantly increases its market value. Peninsula Stone's experts ensure that each design project not only meets the current trends but also stands the test of time, making it a worthwhile investment for any Dublin homeowner.
Embracing Sustainability in Landscape Design
In today's world, sustainability is not just a buzzword but a necessary approach, especially in landscape design. Peninsula Stone is at the forefront of this movement in Dublin, integrating eco-friendly practices and materials in their projects. This commitment to sustainability means using native plants, optimizing water usage, and selecting materials that are both durable and environmentally friendly.
Sustainable Practices in Landscaping
Native Plant Selection: Using plants that thrive in Dublin's climate.

Water Conservation Techniques: Efficient irrigation systems and drought-resistant plants.

Eco-Friendly Materials: Choosing materials with a lower environmental impact.
Benefits of Sustainable Landscaping
Ecosystem Support: Promotes local flora and fauna.

Reduced Maintenance: Native plants require less upkeep.

Long-Term Savings: Sustainability leads to reduced resource consumption.
By choosing Peninsula Stone for your landscaping needs, you're not just beautifying your space; you're also making a positive impact on the environment. Their commitment to sustainable practices ensures that each project contributes to a greener, more sustainable Dublin.
So whether you're looking to redesign your garden, build a new patio, or install a stunning driveway, Peninsula Stone is your premier choice for landscape design in Dublin. Their combination of artistic design, sustainability, and dedication to quality makes them the ideal partner for transforming your outdoor space into a beautiful, functional, and environmentally friendly area.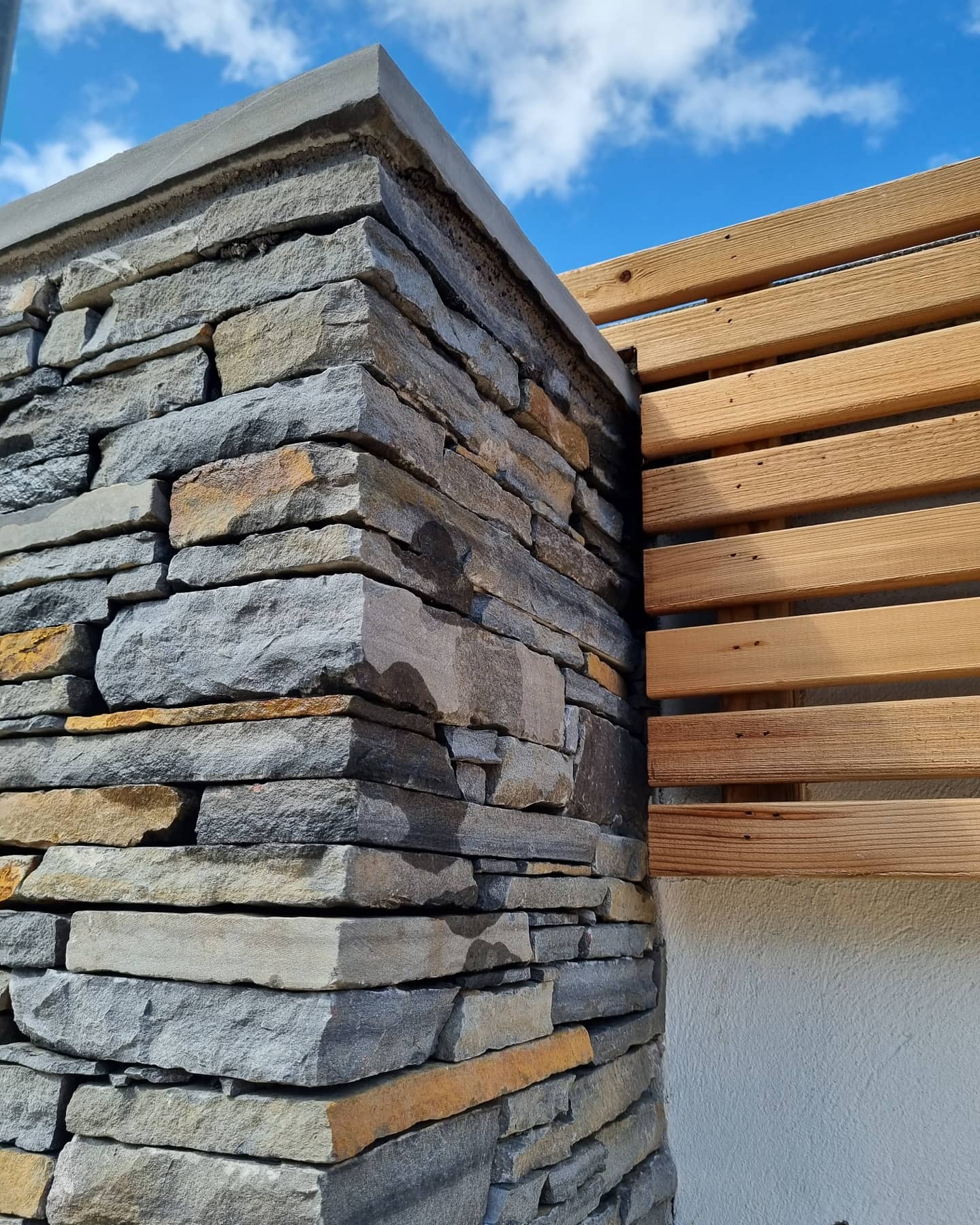 The Creative Process Behind Peninsula Stone's Landscape Designs
At the heart of Peninsula Stone's success is their creative process, a blend of artistic vision and technical precision. This process begins with a thorough understanding of the client's needs and the specific characteristics of the Dublin site. Here's a closer look at how they turn landscaping ideas into reality:
Step-by-Step Guide to Peninsula Stone's Design Process
Consultation: Understanding client needs and preferences.

Site Analysis: Evaluating the landscape's potential and challenges.

Concept Development: Creating a unique design plan.

Material Selection: Choosing high-quality, suitable materials.

Construction: Bringing the design to life with precision and care.

Final Touches: Ensuring every detail aligns with the client's vision.
This meticulous approach ensures that every landscape project is not just a service rendered but a personalised experience crafted with expertise and passion.
Emphasising Client Collaboration
Active Listening: Every client's vision is heard and incorporated.

Feedback Incorporation: Regular updates and adjustments based on client feedback.

Client Satisfaction: The ultimate goal of every project.
The Future of Landscape Design in Dublin
Looking ahead, the landscape design industry in Dublin is poised for exciting developments. With an increasing focus on sustainability, innovative materials, and creative designs, companies like Peninsula Stone are leading the way in shaping the future of urban landscapes. This forward-thinking approach guarantees that Dublin's outdoor spaces will continue to evolve, reflecting both the city's heritage and its modern aspirations.
Trends and Innovations in Landscape Design
Smart Landscaping: Incorporation of technology for maintenance and sustainability.

Vertical Gardening: Maximising space in urban areas.

Outdoor Living Spaces: Blending indoor comfort with outdoor beauty.
As Dublin continues to grow and change, the role of landscape designers becomes ever more critical in creating spaces that are not only beautiful but also functional and sustainable. Peninsula Stone, with its blend of traditional craftsmanship and modern techniques, is well-equipped to meet these evolving needs and continue its legacy of excellence in landscape design.
In a city as dynamic and historic as Dublin, the art of landscape design plays a vital role in enhancing the urban environment. Peninsula Stone stands at the forefront of this field, offering expertise, creativity, and a commitment to sustainability that sets them apart as a leader among landscape designers in Dublin.
The Role of Landscape Design in Enhancing Dublin's Urban Spaces
In the bustling city of Dublin, landscape design is not just about beautifying individual properties; it's about contributing to the overall aesthetic and environmental quality of the city. Peninsula Stone recognises this broader role, ensuring that each project they undertake not only enhances the client's space but also positively impacts the surrounding urban environment.
Integrating Landscapes with Urban Development
Aesthetic Enhancement: Improving the visual appeal of urban areas.

Environmental Impact: Contributing to cleaner air and reducing urban heat.

Community Spaces: Designing areas that foster social interaction and community building.
The Significance of Green Spaces in Urban Areas
Health Benefits: Providing areas for relaxation and exercise.

Biodiversity: Supporting local wildlife and plant species.

Social Cohesion: Creating spaces that bring communities together.
By focusing on the integration of landscapes with urban development, Peninsula Stone plays a pivotal role in making Dublin not only a more beautiful but also a healthier and more cohesive city.
The Client Experience with Peninsula Stone
At the core of Peninsula Stone's philosophy is an unwavering commitment to the client experience. From the initial consultation to the final reveal, they ensure that the journey is as rewarding as the outcome. Their team is dedicated to maintaining clear communication, offering expert guidance, and delivering exceptional craftsmanship.
Client Testimonials and Feedback
High Satisfaction Ratings: Consistently receiving positive reviews and feedback.

Repeat Customers: A testament to their quality of service and client satisfaction.

Referral Rates: High number of projects through word-of-mouth recommendations.
This strong focus on client satisfaction has not only earned Peninsula Stone a stellar reputation in Dublin but also a loyal client base that appreciates their dedication to excellence in every aspect of their work. You can see their glowing Dublin Landscape Designer reviews here.
Final Thoughts on Choosing Peninsula Stone
For those in Dublin seeking a landscape designer, Peninsula Stone represents the pinnacle of quality, creativity, and customer service. Their comprehensive approach, commitment to sustainability, and focus on client satisfaction make them the ideal choice for any landscaping project. With their expertise, any outdoor space can be transformed into a beautiful, functional, and sustainable extension of your home or business.
Do you want to turn your vision for the perfect outdoor space into a reality? Contact Peninsula Stone today and start your journey towards creating a stunning landscape that reflects your style and enhances your property.
So drop Peninsula Stone a line to discuss your project - whether it's a complete overhaul or something smaller, they're ready to help. Get in touch via the Peninsula Stone Contact page.